Please see our childrens CD's below, aimed at kids aged 2-6 years.
Free delivery on all products. Once you buy a CD we will be in touch and dispatch the product as soon as possible.

If you have any questions about our CD's please contact us.

Pirate Pip CD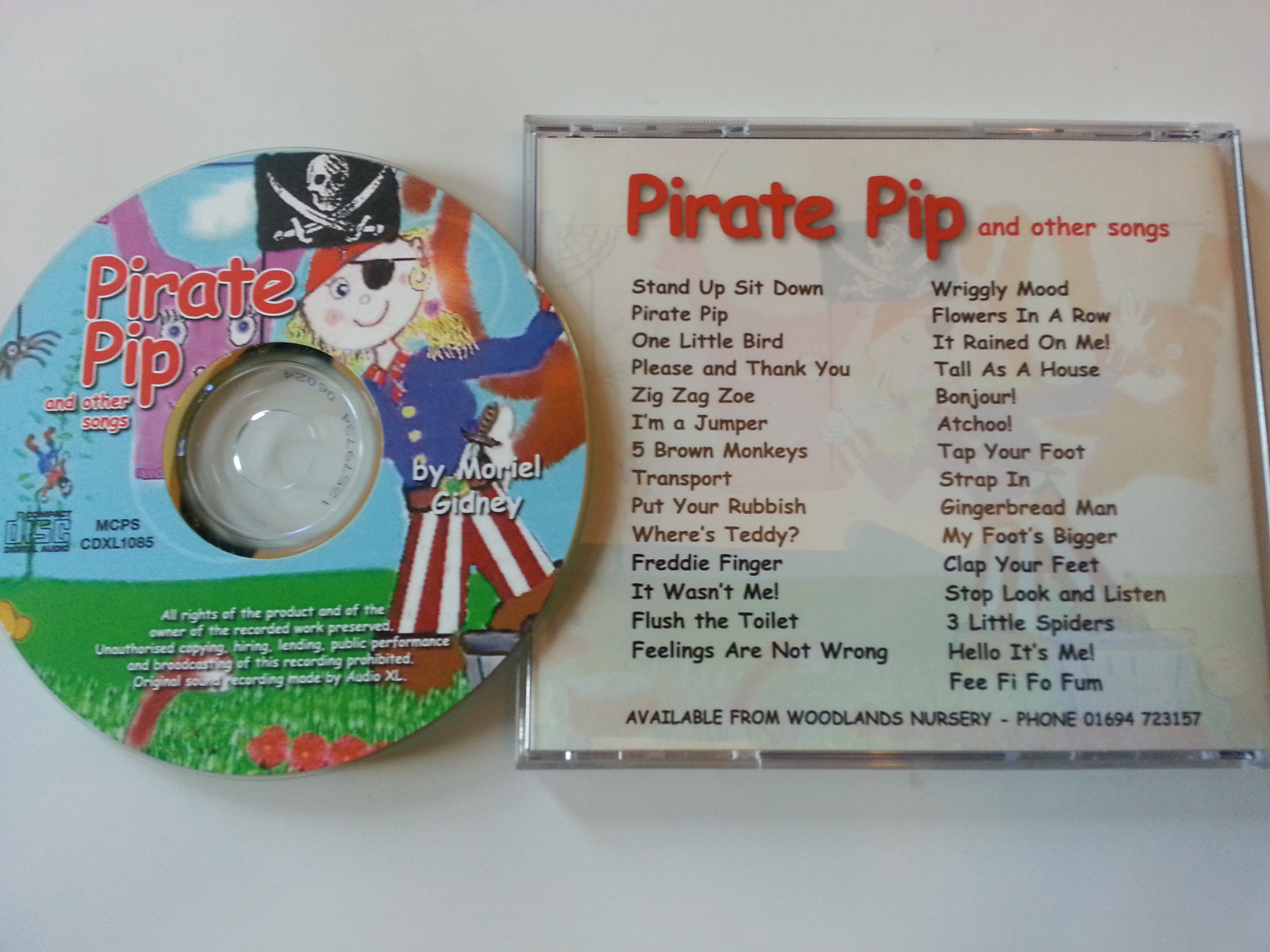 £ 10.00
29 songs for children 2-6 years.
All songs have been planned to offer a wide coverge of all areas of learning and to give scope for curriculum planning.
Excellent for car, home, nursery or school.